It's Official!
The Color of Grace's release day was Saturaday!! It's now available in both ebook and print at
Whiskey Creek Press
and
Amazon
.
To celebrate the revealing of this bookish mystery, I'm giving away a PAPERBACK copy of
The Color of Grace
. Actually, the giveaway has nothing to do with the release-date mystery; they just seemed to happen on the same day. Happy coincidence and all that. But I digress.
More exciting news is that I've had the honor of getting a spot on the widely popular and family-friendly readers blog this week:
(Sorry! I don't know which day this week though--added September 4th September 6th Update: The link now goes straight to the giveaway!)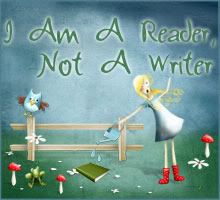 I'm a Reader, Not a Writer!
Inspired Kathy has asked me a few interview questions, to which I answered, and then she put a paperback copy of
The Color of Grace
into a raflecopter giveaway. So if you'd like to check out the interview or put your name into the drawing, feel free to head that way.
Here's a taste of the newest excerpt I have on my website for
Grace
:
"Don't look, but number forty-two from Southeast just…" Just what? I wasn't too sure what he'd just done. "He just…asked me for my name."
Bridget gasped and looked.
"I said don't look!"
"Whoa," Bridget answered, her jaw coming loose and her mouth gaping open.
I elbowed her. "Stop looking."
She didn't. "Gracie, I don't think it matters. He wouldn't see me right now if I ran out into center court and did a line dance in my bathing suit. He's too busy ogling you."
"He…he what? Right now?" I spun and looked too.
Bridget wasn't lying. Number forty-two had returned to his team and stood in line behind three players, waiting for his turn to throw a figure eight with two other teammates. But he wasn't paying a lick of attention to his warm-up drill. He really was staring across the floor directly at, yep, me.
I gulped. Whoa.
He smiled. I'm not sure how I could tell he smiled from where I sat all the way on the other side of the court, but something about the change in the atmosphere around him told me everything in him brightened. He lifted his hand and gave a quick, little flick of the wrist, waving as if acknowledging he saw me watching him. The player behind him nudged him in the back, making him return hisattention to his warm up just in time to catch a ball flying toward his face.
I spun away and sucked in a breath. "Oh, my… Oh, my…" I looked to Bridget for guidance. "What do I do?"
"Well, what happened? Details, woman, details." She snapped her fingers in front of my face like that would speed along my brain.
It didn't. As shaken and mixed up as I was, I didn't know up from down.
"I…" Feeling absolutely rattled, I could only stare at her. "I…"
"You what?"
"Well, I...And he…But then I turned him down and he…he…"
"You turned him down? Him?" Bridget spun to point at forty-two.
By the scandalized way I grabbed her hand and jerked it toward the floor, one would've thought she'd just aimed a gun instead of her finger. "I didn't…I didn't…I…"
Bridget thumped me on the back, right between my shoulder blades as if I were choking and needed air. And like some kind of old record player that had slipped back on track, I was able to stop sputtering. I spilled out the entire encounter in hyper speed, not even pausing to breathe.
"Technically, I couldn't really turn him down. He never asked me out. He just asked for my name, and I said, 'Not interested,' because, well really, what else could I say? Then he went totally weird on me, talking about the words 'not interested' as if they were my real name, asking if it was from German or Irish decent." I looked at Bridget and sucked in air since my head had gone a little light from lack of oxygen. "Then he said we should name our firstborn child 'Absolutely.'"
Bridget's eyes widened to the size of marshmallows—not the minis but the big marshmallows you put on s'mores. "He did not," she whispered.
I nodded. "He so did."
"Holy Hosanna, Grace. That's just awesome. Totally awesome. What's his name?"
"Ryder," I uttered in a hollow voice. "He said his name was Ryder. Not that I believe him. But that's what he said."
Want to read more? Okay, here you go!
Chapter One (Provided by Whiskey Creek Press)
Hope you have a very happy Labor Day Monday. I know I will!