Good morning!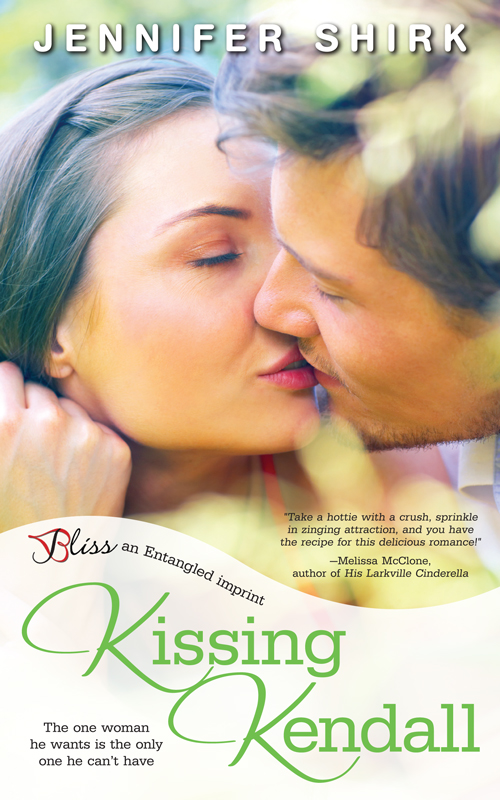 First of all, happy release day to
Jennifer Shirk
!! Her newest story,
Kissing Kendall
, is out today!! It's an ebook exclusive, so don't miss out!
We finally got our tree up at home. I wish I could've recorded Lydia's reaction when I started opening the boxes of decorations. She oohed and awed over
everything
and had all the containers emptied with their contents spread across the floor within two minutes.
Then, as she was helping me hang ornaments, she kept singing, "Oh Christmas Tree." Since those were the only three words of the song she knew, she kept saying it--"oh Christmas tree, oh Christimas tree"--over and over again.
I seriously love watching her personality develop. And can't believe she's going to be THREE in two months from today. Sniff. It's going too fast.
Other than all that, I am still batting zero in the Christmas present buying corner AND the Christmas card sending corner. But, hey, one out of three is better than nothing, right?
Anyway, since I've sent off edits for the next book I have releasing, I thought I'd give it a little shout out today!
A Fallow Heart
is coming in
May 2013
from
Secret Cravings Publishing
!!
This will be a
contemporary adult romance
story with a couple steamy scenes. It's a companion story to
The Trouble with Tomboys
. So...if you're a
Tomboys
fan, this is Cooper and Jo Ellen's story (
yes, it chronologically comes before
Tomboys
. I know, I'm strange. I don't write my books in order
), and another yes, it does have some cameo appearance of B.J. and Grady from
Tomboys
!
Here's a blurb, if you're curious about it:
Ten years ago, an oil tycoon's daughter and a farmer's son shared a moment neither would ever forget. When she left town in disgrace, a piece of her stayed locked deep within his soul. And like the ground he tended, his emotions lay fallow for years. Cooper Gerhardt's deeply buried feelings for Jo Ellen Rawlings grew more fertile over time, just waiting for the day she would return to release his deepest desires.

When she strolls back into Tommy Creek, Texas for her ten-year class reunion, Cooper shows her farmboy-style exactly what she missed by leaving. Starting a short-term affair is simply unavoidable. But when the week is over, can either of them let go of the responsibilities and apprehensions keeping them apart? Or will their fallow hearts learn to flourish together?
My longest published book yet, it will be 93,000 words long!
I have two manuscripts sent out to publishers for submission. Honestly, I think I'm more excited about hearing back from them than I am for Christmas! Is that wrong?
What are you most excited for this month?